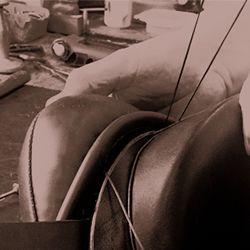 History
Kings Saddlery are proud of their Saddlery Manufacturing History and are proud that the skills they learnt in training are still used on a daily basis in the production of their saddles today. After leaving school, brothers David and Robert started work with Butler Bros one of the largest Saddlemakers in Walsall at the time. Then after successfully completing their apprenticeships they worked for various saddlemakers before setting up their own business, King's Saddlery in 1986. Their direction changed in the late eighties, when after supplying several small UK retailers they became very active in the export market and supplied many wholesalers in Europe.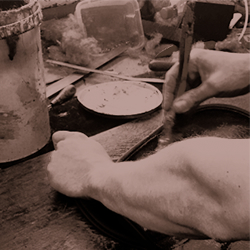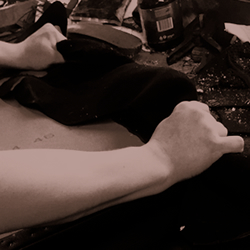 The volume of their turnover increased steadily over a ten year period, during which time King's Saddlery had to relocate twice to accommodate their growing workforce in order to meet the rising demand for saddles.
Their export market now covers many countries in Europe, United States and Australia.
The brothers continue to work on the two production floors at Monica House in order to ensure that their standards of production are maintained from the start of the preparation to the final rigorous checks that occur before any saddle leaves the factory.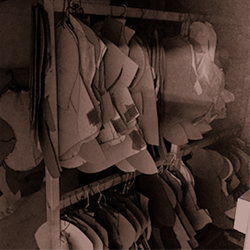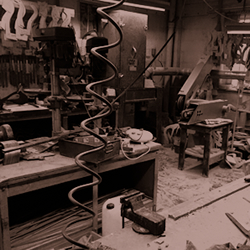 It is a true family concern with sons Leigh, David and Robert now taking a very active role in assisting in the running of the company.
They too feel it is imperative to follow the production line meticulously and feel that the exceptional quality and service Kings offers remains paramount.
We understand no one saddle fits all, so our saddles are offered with various panel options, gussets, inserts, blocks and flap lengths. These modifications are available in most of our range and your saddlefitter will ascertain what adjustments need to be made to your saddle in order to achieve optimum comfort and fit for both yourself and your horse.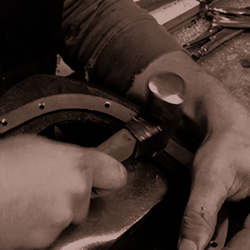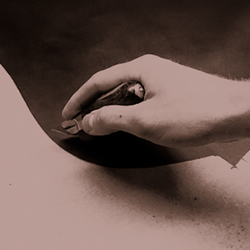 Many things have changed, with technology over the years, but it is fair to say that in the saddle industry little has altered.
As saddle-fitters become more knowledgeable on the horses anatomy their interpretation of what is required to fit the perfect saddle has altered somewhat, but we believe if we work closely with the fitters we are able to adapt saddles from our range with various modifications available to suit the varying sizes and fits of today's equine population.
All of our saddles are hand made, our skilled craftsmen and women take great pride in what they do to ensure what they produce will be the quality, safety, durability and design required for today's discerning customer.